SCS Tech India Private Limited is an IT and ITES company delivering IT services and solutions across the globe and currently has offices in India, Singapore, and Dubai. Mr. Sujit Patel, the CEO and managing director of SCS Tech, has a vision of creating value with innovation and going to the future with top-class products and services with the company. In 2019, The company was rewarded with the finest India skills talent (FIST) award for its ideas of planning, implementing, and operating smart solutions supporting digital transformation. To get insight and a better understanding of the story behind SCS Tech, Analytics Drift interviewed Dr. Prateik Ghosh, vice president of SCS Tech.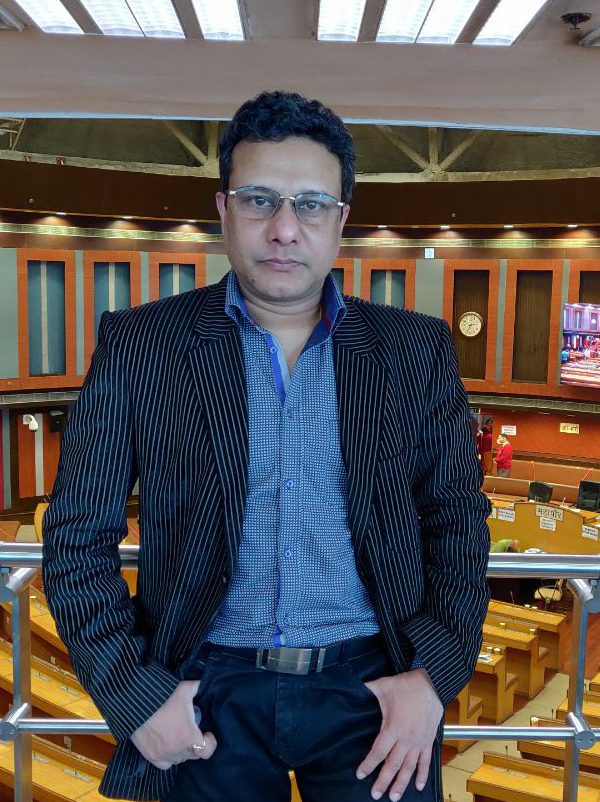 SCS Tech's architecture
The company started in 2010 as a mainstream digital company focused on hardware, large IT infrastructure, and IT solutions, and now moved to software process-driven solutions with integrated hardware products. SCS Tech has expertise in various fields, including cybersecurity, IT infrastructure, digital transformation in AI and ML, smart and safe cities, and enterprise solutions. And the company works in numerous industries, including education, finance, homeland and security defence, emergency and disaster management, and many more. The objective of the company is to become one of the largest digital transformation companies by filling the gaps in the processing of IT infrastructure and software systems and uniting them on a single platform.
There are four main services SCS Tech provides that are spread over the areas of solutions, experience, connectivity, and insight. These services are:
Provide an integrated command and control center for disaster management or emergency protocols. The center provides actionable intelligence in the security sector that helps monitor, detect, prevent, and respond to threats.
Use of digital platforms such as dashboards with a certain set of tools for debriefing reports and analytics with connection to the Internet of things (IoT).
Have a dedicated department of supervision for cybersecurity, networking, and implementing security operations.
Provide an enterprise-level IT infrastructure consisting of data recovery, data center, and complete networking operations that have been the oldest pillar of the company.
Read more: Top AI Technology Trends to Dominate 2022
Highlights on SCS Tech's take on digital transformation
With advancements in emerging technologies, enterprise digital transformation help to improve services and also enhance customer experience. As modern digital enterprises are data-driven and demand quick and confident decisions, SCS Tech provides data-driven computations using various AI and ML processes like predictive analytics, statistical analyzing and visualizing, and more. These processes involve tasks of debriefing solutions, analytics, and dashboarding tools to perform continuous data analytics and forecasting.
The company has its own dashboard connected to IoTs for computing large datasets into a common database, bringing efficiency to the business with automation and improved productivity. The dashboard can take both structured and unstructured data collected from various sources, including social media platforms like WhatsApp, Facebook, and Instagram, and run operations to get insights. The company helps enterprises as a whole or levels of enterprises, as a single organization may need different computations at different levels on the same dataset. SCS Tech uses AI and ML tools to provide helpful insight according to the organization's needs at all levels. As Dr. Prateik Ghosh stated, "Digital transformation takes the perspective of the people," the company is centered on its client's needs and tries to resolve their IT-related problems by collaborating and enhancing its systems and programs.
SCS Tech working towards one-stop solution
It gets difficult for the company to take charge of providing an engaging solution, including all four service points mentioned above, as not all companies can train large-scale data. "SCS Tech tries to give clients a 'one-stop solution,' where the company takes care of everything from software to hardware interfaces, provides training on how to run the systems, and if needed, handholds the client's IT infrastructure for a few years and then hand it over," explains Dr. Prateik. This way, SCS Tech empowers its client to build the best of both worlds with their ideas and the company's expertise. The company commits to innovation and excellence to deliver consistent customer satisfaction.
Till now, SCS Tech has worked on large-scale projects for security centers and is running one of the largest disaster management systems for Maharastra in India. The upcoming exciting projects of SCS Tech are focused on the power sector and power generation systems, where the company is purposing to run their dashboard along with backend analytics of power sectors for disaster management systems. Here the idea of SCS Tech is to merge the power sector's products and theirs to create an in-house interface computing necessary operations and insights.