In a blog post, OpenAI's DALL-E announced "Outpainting," a new feature that encourages users to utilize natural language description to express themselves more creatively. By incorporating visual components in the same style and using a brush to cover places outside of the original canvas, outpainting enables users to extend an image beyond its initial bounds. To put it simply, the new Outpainting feature seeks to continue the viewable section of any backdrop painting or panorama.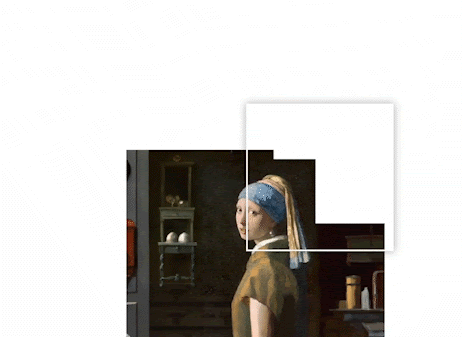 DALL-E, an image-to-text generator tool unveiled last year, combines the language interpretation and context offered by GPT-3 and its underlying structure to produce a convincing image that corresponds to a prompt. The updated version of DALL-E, called DALL-E 2 was released for a limited number of customers earlier this year in April, and it just surpassed the 100,000-user mark.
DALL-E 2's current 'Inpainting' edit functionality allows for adjustments inside a created image. However, by extrapolating the original image data, users can produce large-scale images in any aspect ratio. In order to preserve the context of the originality of the photographs, the new Outpainting feature considers the already-present visual components like reflections, shadows, and textures.
The size and aspect ratio of the creations users could make with DALL-E 2 were previously constrained. The AI algorithm could not produce any image greater than 1,024 pixels by 1,024 pixels or with a different form. With outpainting, customers are now only constrained by their credit balance and not by content controls. Both the extra outpainted portion and the creation of the initial image each cost one credit. During their first month, everyone is given 50 free generation credits, and they are given 15 to utilize each subsequent month. Additional credits in blocks of 115 can be purchased for US$15.
Read More: Imagen vs DALL.E
DALL-E 2 is one of the best text-to-image generating AI tools available today. It is opening doors for a new generation of artists who may have previously been constrained by physical limitations, a lack of time, or the inability to pursue an art school. However, it has received backlash due to bias, and violent and sexual content. Now, given the Outpainting feature of DALL-E 2, it might rapidly become troublesome if anybody could add to already-existing pieces of art.
All DALL-E 2 users currently have access to outpainting, although it is only available on desktop. OpenAI has promised to expand these functionalities to smaller display devices in the upcoming months. If you want to participate in the public beta, sign up for the waitlist.